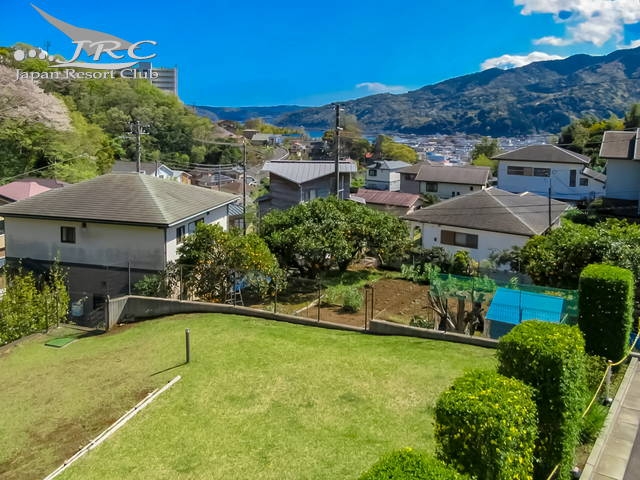 This modern six bedroom vacation home located in Ito City, Izu (Shizuoka prefecture) comes with breathtaking views of the surrounding mountains and the Sagami Bay.
With it's marina full of moored yachts, Sagami Bay is famous amongst diving, fishing and surfing enthusiasts. The villa being only a 5 minute drive away or a leisurely walk from the beach and Usami station allows convenience and ease for any outdoor activities such as swimming, surfing and fishing.
The sea and mountain views can be enjoyed not only from each room in the villa, but also from the balcony on the second floor and the wide sloping garden on the first floor accessible through the french windows.
The wide windows inviting plenty of natural light in coupled up with the white interior walls give the indoor space a fresh and airy feel.
The property is equipped with modern facilities from the kitchen to the toilets. The bathroom is in modern Japanese design with an electronic water temperature controller for additional comfort.
There is also a wide shared parking space available on site for you and your guests.
Usami as a diving spot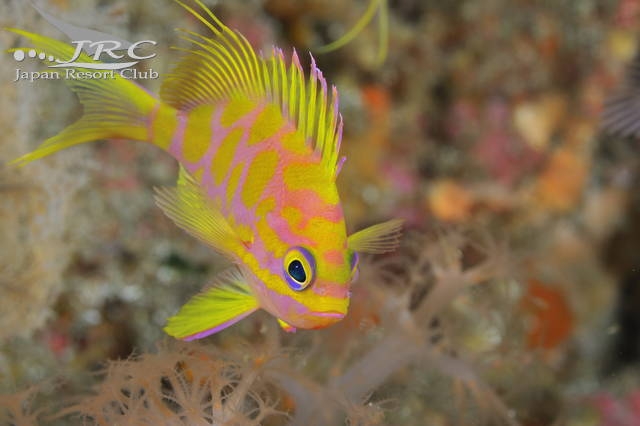 The sea of ​​Usami is calm and popular with divers who want to see the nature of the sea leisurely.
The manta and hammerheads seen while drift diving in the fierce Izu Mikomoto of the ocean current are attractive, but the anemonefish, sea eagles, manbows, and sea turtles watching leisurely in the calm Usami sea are also attractive.
Above all, Nekozame (cute little shark) castle made of piles of pipes on the east side of the beach is famous. Besides Nekozame , there are encounters with many marine life such as Longtooth grouper and moray eel.
Ito Sunrise Marina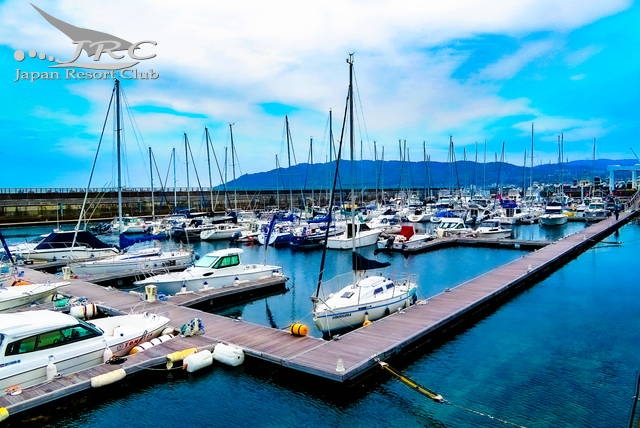 Speaking of Ito, Ito Marine Town / Sunrise Marina is famous. Many motor yacht are moored there and enjoy fishing and cruising in Sagami Bay.
In summer, Ito Orange Beach will be full of people who enjoy swim in the sea. It is a beach full of tropical feelings with a seafront promenade approximately 5 minutes by walk from JR Ito Line "Ito Station". The waves are calm, with lots of beach bar.
Why don't you enjoy marine leisure in Izu?
Property Information
Transportation
Address
Usami, Ito city, Shizuoka Prefecture, Japan
Nearest station
About 1.2 km from JR Ito Line Izukogen station
High Speed IC
House details

Total floor area
178.88 square meters
Floor Plan
6 bedrooms
Status
In use

Building structure
Wooden 2 story house
Year built

2012

Site details
Site Area
644 square meters
Use Districts
-
Building coverage ratio
60%
Floor-area ratio
200%
Land category
-

Terrain
-
Water and gas electricity
Water 
Public water supply
Gas
Individual Propane
Electric
Tokyo Electric Power Co.
Sewage drainage
Individual Septic tank
Others

Road

-

Type of transaction
Mediated
Legal restrictions and other remarks
Housing land creation regulation law
MAP: Usami, Ito City, Shizuoka Prefecture
Please inquire about this property from here