Luxury American style house with two built-in garages, wood burning fireplace facilities, interior with centralized air conditioning and luxury imported furniture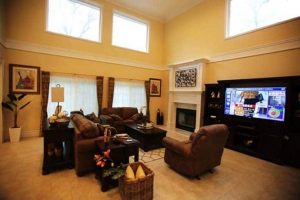 This is a newly built property of the terrace American House in the luxury villa area of Minami Karuizawa. (currently in construction) 4 bedrooms + 2 built-in garage buildings are fully equipped with air conditioning, all-electric, wood-burning fireplaces and large wooden decks.
The terrace is a luxury villa in a convenient area of 5 minutes by car from Karuizawa station. Prince Outlet about a 15-minute walk, the Prince Hotel's west Wing and the Prince can enjoy a meal or a shopping experience in a 10-minute stroll. It is a convenient area for about 10 minutes by car to the supermarket Tsuruya.
Located on a 15-minute drive from Usui Karuizawa I.C on the Joshinetsu Expressway, you can avoid the congestion of a holiday road in Karuizawa.
There is no telephone pole in this villa area and the appearance is kept beautifully by burying underground. It is one of the finest high-quality villa sites in Karuizawa, which is rich in nature with well maintained sewage.
It is an American house equipped with eco-friendly facilities!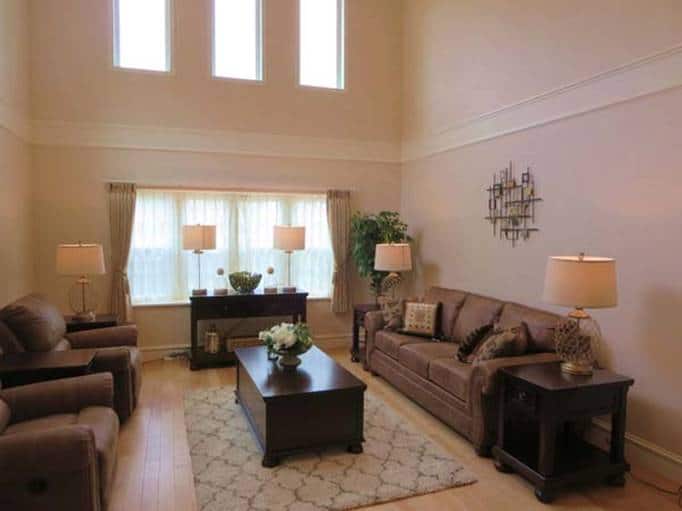 This American house is fully air-conditioned and has a healthy warm all the time from the hallway to the washroom, so you can comfortably use the entire four seasons. This holiday home is a airtight high insulation that uses eco-friendly energy for all the centralized heating and cooling facilities.
All glass is the specification of the triple glass sash. About 50% of the energy loss in the building is said to be from glass such as Windows. Compared to the double glass, there is about twice the heat insulation performance, and the resin sash is stronger in dew condensation at about 1/1000 thermal conductivity compared with the aluminum sash. The wall and the ceiling are the insulation specifications equivalent to Hokkaido of the expensive field blown foamed urethane 50mm. The entire building is thermos with a high thermal insulation to balance the comfort of warmth and ecology.
Traffic
location
in the TERRACE, Karuizawa-machi, Kitsaku-gun, Nagano
Nearest Station
JR Hokuriku Shinkansen Karuizawa station
from the station
about 3.3 km
High Speed IC
Joshinetsu Expressway Usui Karuizawa I.C
from IC
about 8.2 km
Building
| | | | |
| --- | --- | --- | --- |
| Building Area | 260. 04 ㎡ square meters | floor plan | 4 bedrooms/ 2 Garage |
| Building Structure | Wooden 2-storey building | Year built | expected to be completed in May 2019 |
| Current status | under construction | | |
Site
| | | | |
| --- | --- | --- | --- |
| Site Area | 1542. 79 square meters | Application | Class I low-rise residential area |
| Building Coverage Ratio | 20% | Volume ratio | 20% |
| earth | Forest | Terrain | Flat |
Water and gas electricity
| | | | |
| --- | --- | --- | --- |
| Water supply | Public Water | Electric Power | Chubu Electric Power |
| Gas | Individual Propane | Sewage Drainage | Public Sewage |
| Parking | Two units | | |
others
type of transaction
Intermediary
Road
abut about 25m on the Northwest Street
Administrative expenses
driveway Burden
Legal restrictions and other remarks
Nagano Prefectural Landscape Ordinance
Karuizawa-machi Nature conservation measures outlineAll-inclusive air conditioning, all-electric equipment, wood fireplace facilities, interior with luxury imported furniture, two built-in garages, this sewage, wood deck, garden, balcony
MAP : Karuizawa-machi, Kitasaku-gun, Nagano, Japan Terrace Villa
Please inquire about this property from here