The scenery seen from this land is very wonderful.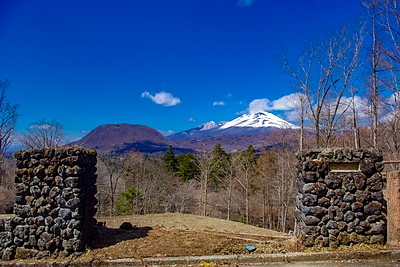 This land in the Taiyo-no-mori Villa Ground of the Kyu-Karuizawa is as large as 3216.36 square metres, and there is a wide mountain view from there. Many sites in Karuizawa have a dim image due to the sun being blocked by thick and lush trees, but this land is bright and airy.
It is located relatively low in this villa ground, so you can go shopping and eating on foot. It is a 1.3 km walk from the famous place called Karuizawa Ginza. Restaurants and souvenir shops line the streets of there.
If you look at the changing mountains, feel the sky, and listen to the wild birds be relieved of tiredness. It is difficult to convey this atmosphere in the pictures, so actually look at this wonderful view and feel.
Property Information
Transportation
Address
Aza-Ikenokasira, Oaza-karuizawa, Karuizawa-machi, Kitasaku-gun, Nagano
Nearest station
About 1.9km from JR Hokuriku-Shinkansen Karuizawa Station
High Speed IC
About 12km from Joshin-etsu Expressway Karuizawa IC
Site details
Site Area
3216.36 Suare meters
Use Districts
Category 1 exclusively low-rise residential zone
Building coverage ratio
20%
Floor-area ratio
20%
Land category
Residential area / Foreast area
Terrain
Flat, Slope
Water and gas electricity
Water 
Public water supply
Gas
Individual Propane
Electric
Chubu Electric Power Co.
Sewage drainage
Individual Septic tank
Others

Road
A driveway of about 4.1 meters wide on the southeast side.
A driveway of about 4.8 m to 7 m wide on the southwest side.
Type of transaction
Mediated
Legal restrictions and other remarks
Karuizawa Town Nature Conservation Measures Outline, Nagano Prefecture Landscape Ordinance, Karuizawa Town Landscape Development Standards Guidelines

Management expenses (3 parcels) In the case of only land 312,506 yen a year.
After building construction (one section, tax excluding) Corporation: 300,000 yen a year Individual: 150,000 yen a year.
Repair reserve fund 90,000 yen a year, crime prevention union expense 1,000 yen a year.
Part of site is designated as earth and sand disaster caution area and earth and sand disaster special area.
Please inquire about this property from here