A convenient villa located in a rich nature.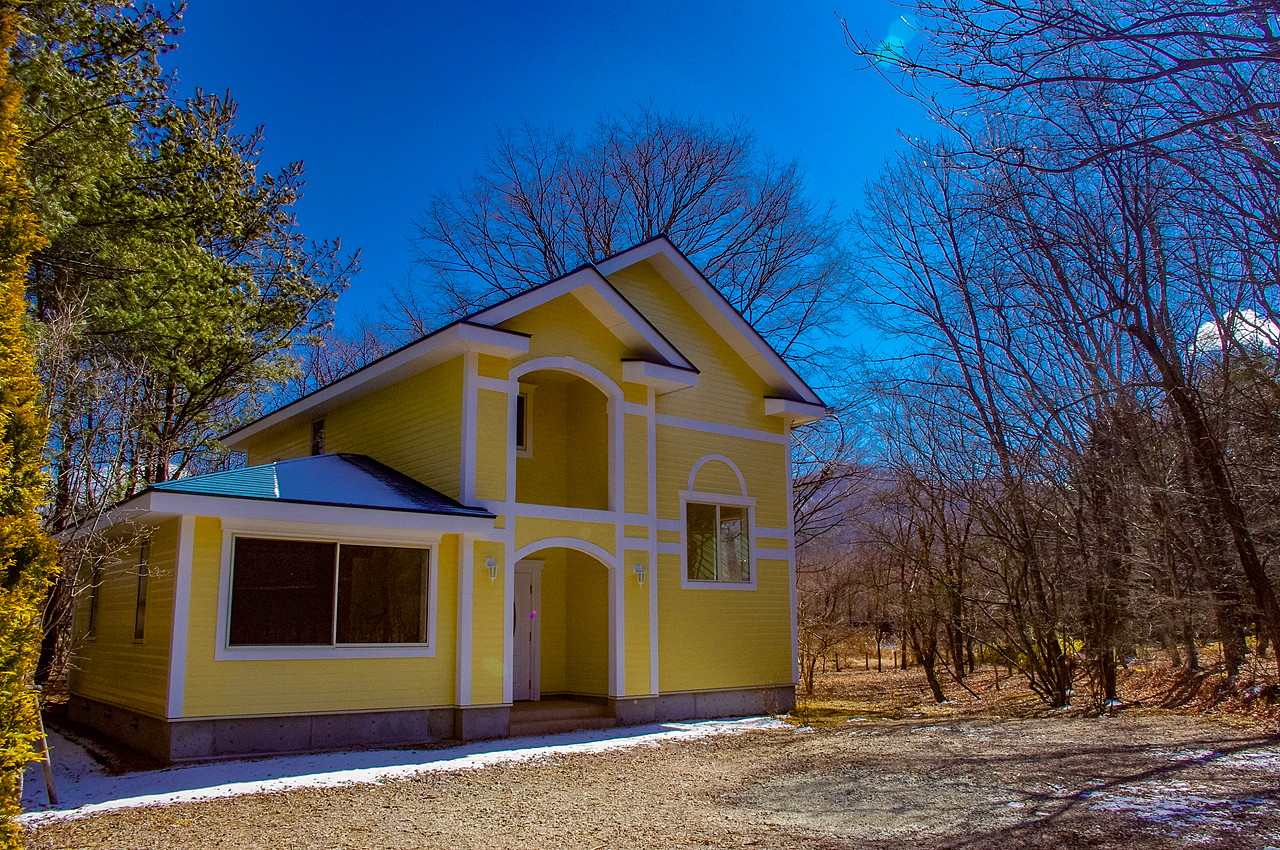 As this house of stylish, pretty appearance is built in 2009 and renovated recently, it is available immediately as it is. If you want to spend quietly in Karuizawa, but the remote mountain back is uneasy, it is a worthwhile property. There is floor heating on the ground floor, and a large walk-in closet on upstairs. Floor heating is one of the essential items to spend the winter in Karuizawa comfortably.
Most of the villas in Karuizawa have wood decks, but the wood decks of this property have roofs, so you can out and have a meal while watching nature, even on rainy days. When I eat breakfast and lunch outside, I feel delicious though it should be the same meal as usual. The time spent on the wood deck while eating and drinking is exceptional.
A villa that enjoys a long view from the terrace. Also for gardening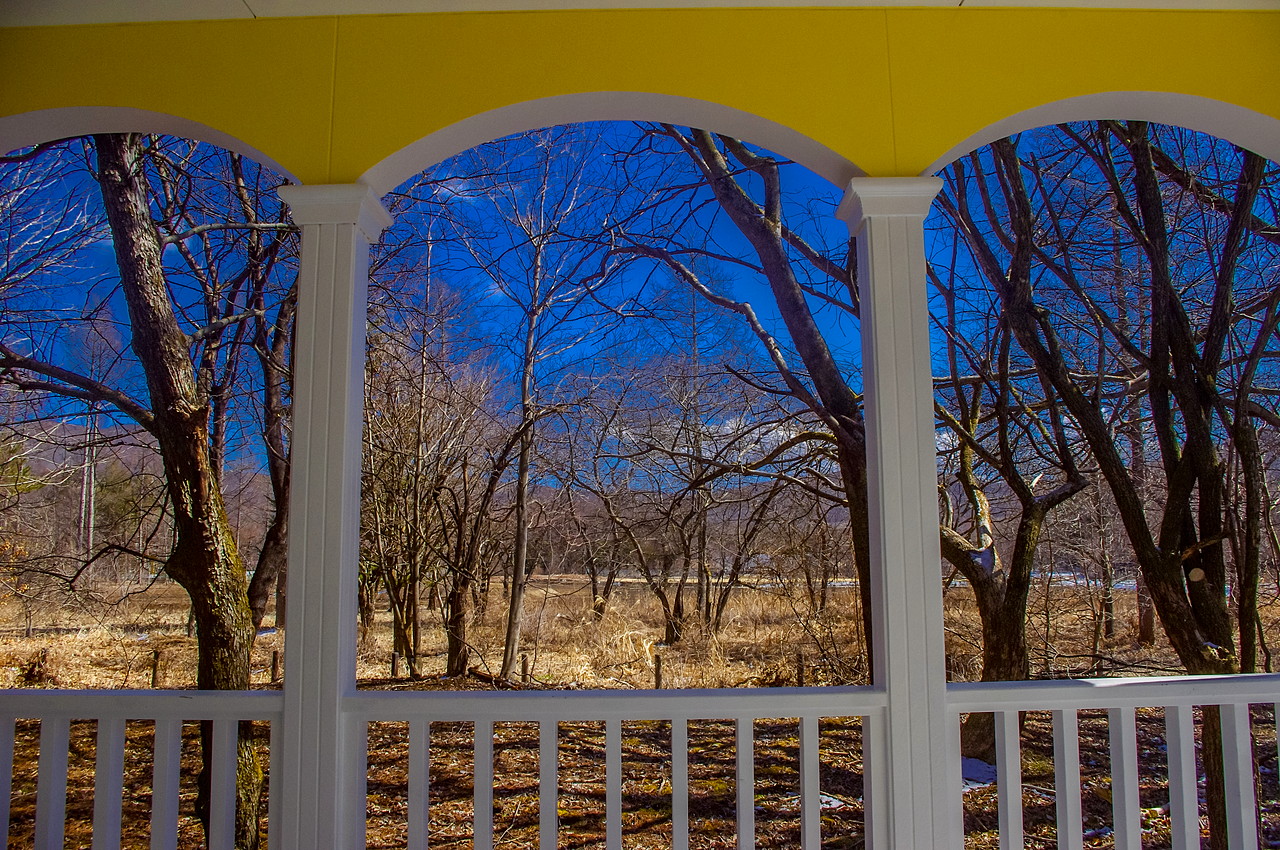 You can enjoy the idyllic scenery full of nature from the terrace. You may get the impression that it is a very rural area, but in fact it's close to Prince Street, it is a very comfortable area. The Lawson at the Minami Karuizawa intersection is 500 meters away and the Prince Shopping Plaza is 2.2 km on foot. The convenience of living is good despite being surrounded by nature, so it is also possible to use the villa for settling purposes.
In terms of transportation access, this villa is located right before Prince Street when using the Usui-Karuizawa Bypass (National Route No. 18), so when traffic congestion with the Usui Karuizawa Inter is predicted, use of Matsuida-Myogi Inter result in that you can reach here without encountering almost all traffic jams. It is in a position where it is relatively easy to use even during Golden Week, Obon and consecutive holidays.
Property Information
Transportation
Address
Nagakura , Karuizawa-machi, Kitsaku-gun, Nagano, Japan
Nearest station
About 3.1km from JR Hokuriku-Shinkansen Karuizawa Station
High Speed IC
About 7.6km from Joshin-etsu Expressway Karuizawa IC
House details

Total floor area
132.52 square metres
Floor Plan
2 bedrooms
Status

An empty House

Building structure
Wooden 2-storey building
Year built

April 2009

Site details
Site Area
1228 square metres
Use Districts
Category 1 exclusive low building residential zone
Building coverage ratio
20%
Floor-area ratio
20%
Land category

Waste land

Terrain
Flat
Water and gas electricity
Water 
Private water supply
Gas
Individual Propane
Electric
Chubu Electric Power Co.
Sewage drainage
Individual Septic tank
Others

Road

Length connected with the public road on the southeast side is about 99 m with a width of about 5.5 m.

Type of transaction
Mediated
Legal restrictions and other remarks
Nagano Prefectural Landscape Ordinance
Karuizawa-machi Nature conservation measures outline
Road setback: 2 m from the road center line
MAP : Oaza-Nagakura, Kauruizawa-machi, Kitasaku-gun, Nagano
Please inquire about this property from here