Shinkansen Karuizawa Station, supermarket is near, convenient apartment .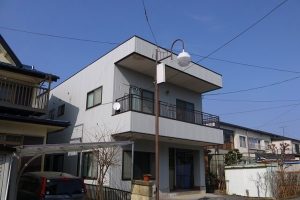 Located about 400m from the Hokuriku Shinkansen Karuizawa station and behind the supermarket and convenience stores, this apartment is a great place to live. There are plenty of restaurants in the area to eat out, and the Prince Shopping Plaza is within walking distance of this apartment and the conditions for enjoying Karuizawa.
【What 's ShinKaruizawa?】Generally called Shin-Karuizawa, the districts located south of the Shinkansen Karuizawa station area, is a very popular area in Karuizawa. Not to mention the area in front of the station, MINAMIGAOKA located 1 km southwest of Karuizawa Station is also an area with a lot of holiday homes.
| | | | |
| --- | --- | --- | --- |
| Family Mart | 20m | Eastern elementary school | 1.5km |
| Prince Shopping Plaza | 600 m (via the station premises) | Karuizawa east nursery school | 800m |
| Yaegasaki Park | 800m | Super Market Delicia | 800m |
| Kumoba-ike | 1.2km | Karuizawa Ginza | 1.6km |
Basic information
Address
Karuizawa, Karuizawa-machi, Kitsaku-gun, Nagano
Nearest station
Hokuriku Shinkansen Karuizawa
From the station
5-minute walk
High Speed IC
Joshinetsu Expressway Usui Karuizawa I.C
From IC
About 9.5 km
Rent

120,000 yen/month
Deposit/Key Money

1 month/1 month
Floor Building

Room 1f, 2-storey building
Orientation

South facing
Time to move in

Planned early Nov., 2018
Total units

3 units
Property details
Deposit
Hokuriku Shinkansen Karuizawa
Security Deposit
5-minute walk
Initial warranty charge
60,000 yen
Other monthly expenses
Account Transfer fee 432 yen
Liability Guarantee Company

Enrollment obligations: Mandatory enrollment
Company: Japan Safety
Deposit/Key Money

Enrollment obligations: Yes
Name: Residential Insurance Wide
Amount: 2, 000 yen
Duration: 2 years
Floor plan
Japanese-style 8-bed room
Western style 7.5-1 room
LDK 21.1 Single Room
Term of Contract

2 years
General (update: YES)
Conditions of occupancy
Office accepted/available for two people/elderly consultation/Pets not allowed/guarantor required/children/room share available
Parking lot

Empty yes 0 yen
Other traffic
Shinano Railway Naka Karuizawa 50-minute walk Shinano Railway Shinano Oiwake 93-minute walk
Facilities and Conditions
Basic facilities and Conditions
Public water/public sewage/City gas/electric/in-room washing machine/gas stove/office available/Two people allowed/elderly consultation/Pets not allowed/guarantor required/children/room share available
Kitchen/bath/toilet
Separate bathroom, shower, wash basin
Other monthly expenses
Account Transfer fee 432 yen
Equipment/Structure/renovation

One floor, renovation
Interior/furniture/home appliances/Telecommunications

Illuminated
Security/Service/condition
For couples, newlyweds, good location.
Location/Land
Good per Yang
Please inquire about this property from here